To register a new domain, simply search for the desired name and extension, in the "register a new domain" search bar that is found either on the Home Dashboard or on the sub menu New Domain.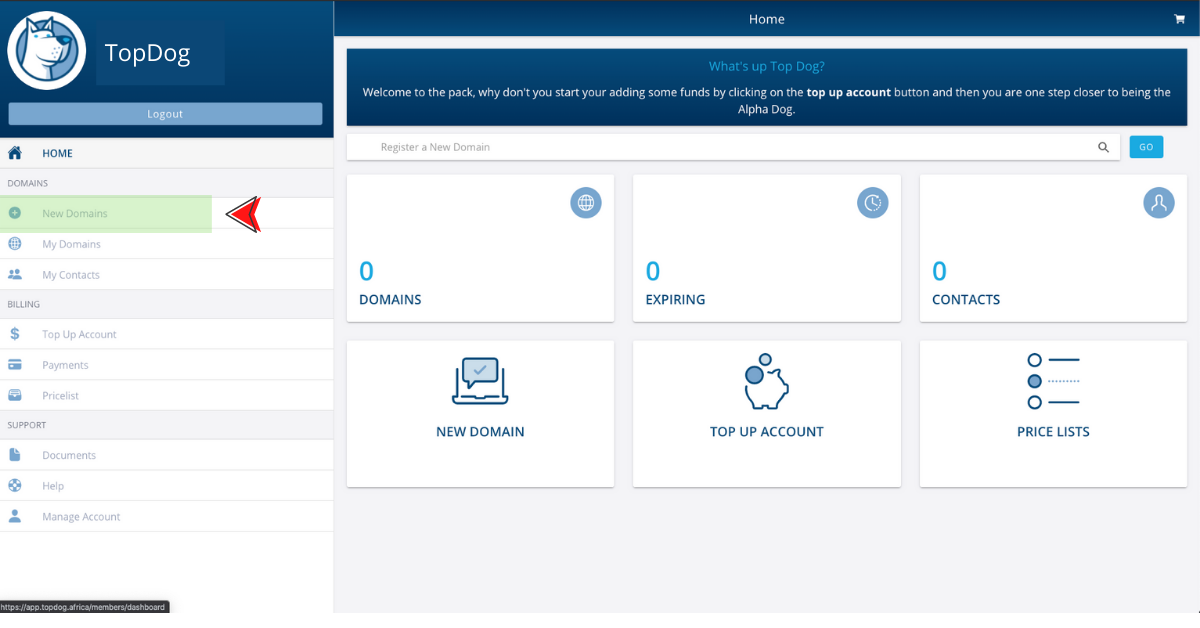 This search field will return the name entered and some alternatives, if the requested domain and extension is not available.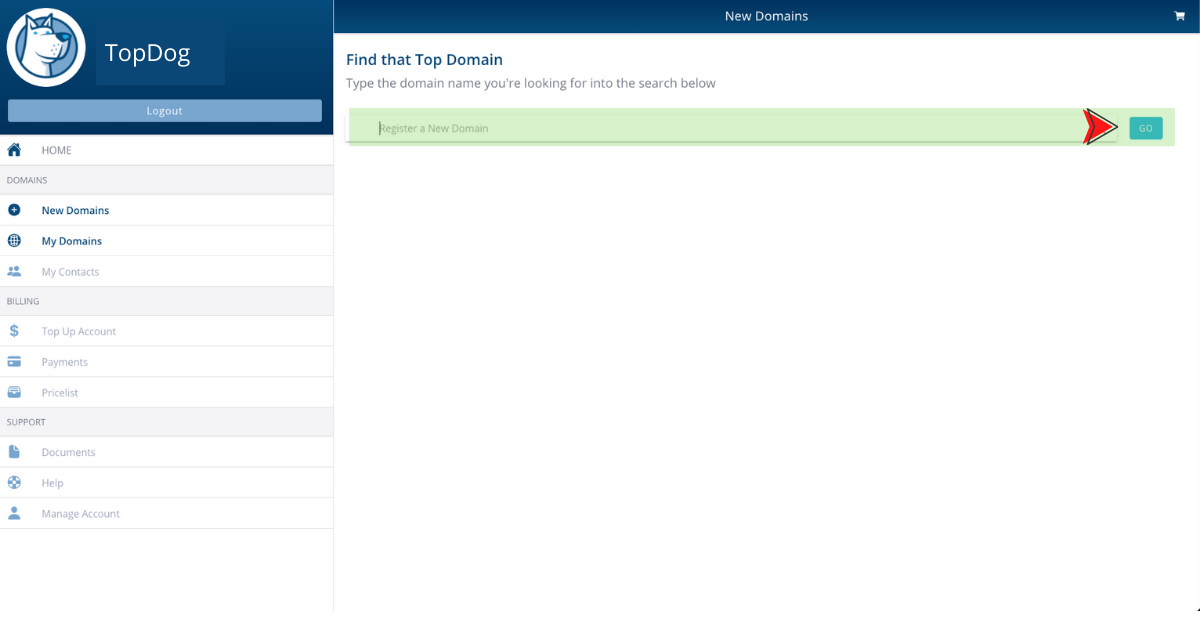 If it is available, TopDog will automatically add it to your cart for easy checkout.